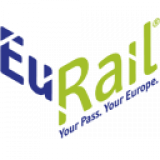 Who are we?
Eurail.com is the online store for your European rail passes. Eurail.com is a fast growing e-commerce company which sells Eurail and InterRail train passes online, and provides first-class customer service and expert travel advice. Our rail passes let you visit up to 30 European countries by train.
Do I need a Eurail or an InterRail pass?
Non-European ESN students who want to explore Europe by train can order their passes at www.eurail.com.
European ESN students and non-European ESN students who have been in Europe for at least 6 months can order their InterRail pass at www.interrail.eu. 
ESN & Eurail.com
As an ESN student you're staying at a new place and making friends from all over the world. We can imagine that during or after your study abroad you want to explore more places in Europe than just the country you study in. And what better way for you and your friends to explore Europe than with the freedom of a rail pass.  Travel Europe with a Eurail or InterRail pass and get the train journey of a lifetime!
Let's get in touch!
Are you already daydreaming about all the places you want to visit? "Like" our award-winning Facebook page and follow us on Twitter to read our top travel tips and to connect with like-minded travelers from all over, plus find out about our latest offers! Want extra travel inspiration? Check out our boards on Pinterest!
Contact our Customer Service Team via Facebook or Twitter, or email us for advice on choosing the right InterRail pass and help planning your trip: esn@eurail.com.